Central, Affordable & Warmly Hosted
We are simple and distant from extravagant services
We are situated in the village of temples, Chaul – Alibag. We understand that it's a moment for you. Hence, we strive on the same path by ensuring that no inconvenience is caused to any of our guests, be it a prompt service, delicious food, or comfortable accommodation.
To take care of the uttermost comfort of our guests, all of our rooms are equipped with all the necessary amenities.
We do have an in-house multi cuisine restaurant, 'Raghunandan Restaurant'; serving a wide array of Maharashtrian, Punjabi, and Oriental food dishes.
Speaking about the accommodation, every room has an outward balcony overlooking mesmerizing views of mountains, and the lush coconut and betel nut trees.
Our staff is well-trained to ensure our vision which is turning our guests moments into memories, and they are extremely comfortable communicating in English, Hindi and Marathi.
Ample parking space is available at Hotel betel palm, your safety is our priority.
How to reach us?
The Nearest airport – Chatrapati Shivaji International Airport – 107.8 Kms.
The Nearest Water port – Mandwa
Mumbai
3 h 22 min (109.5 km) via NH 66
Thane
3 h 31 min (109.4 km) via NH 48 and NH 66
Pune
3 h 56 min (157.1 km) via Bengaluru – Mumbai Hwy/Mumbai – Pune Hwy/Mumbai – Pune Expy
Nasik
6 h 19 min (245.2 km) via NH160
Mandwa
1 h 14 min (35.1 km) via Alibag – Revas Rd
It's our new generation idea of selling supplying only that is needed.
"There are very few hotels, home stays travel concepts in area who  can distinguish between what to offer & what people need"
Betel Palm Booking Desk
(91) 88889-44005
(91) 77220-89079
info@betelpalm.com
It is a legacy that is over 100 years old but officially we started in 1931.
We are entering a new era of hospitality and innovation, new era of innovation, technology collaboration. So we are trying our hands to bring out something new with young Phaphes, their thought process. Betel palm hotel & Raghunanadan eatery are our  fresh entries in modern era after Pedha making machines.
A hub of scrumptious delicacies and relaxation. A one stop destination for the ultimate foodies, our very own – Raghunandan Restaurant. We bring you some tasty delicious dishes. We want you to take back memories leaving your footprints behind.
Raghunanadan
(91) 94224-94551
The Best Eatery House In area
खाणे, पिणे आणि खूप काही – गावाकडची चव
I was looking for basic eating house hotel in chaul revadanda for long time. And with your entry I hope many weekenders people like me………. will thank you.
To my surprise its run by Phaphe bandhu
its now definite new eat adddddda for me and my wife
We are 100 years old family business.
We are Simple, homely, tradition loving business.
We are honest & frank in our services.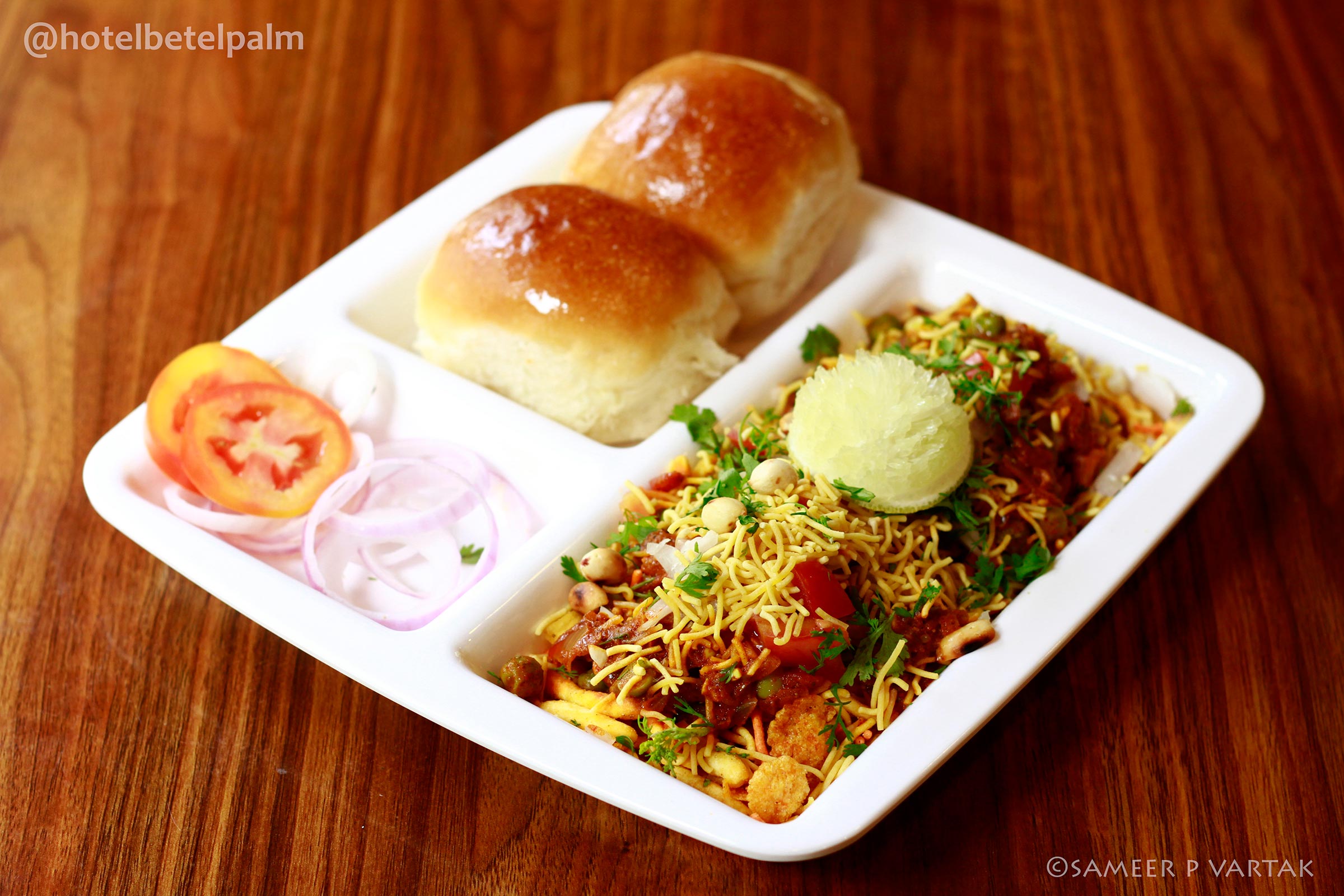 Phaphe Bandhu
Alibag
Pedha
Konkan Mewa
Misal
Vada Pav
Same taste over 25 years
Betel Palm
Chaul
No extravagant luxury
No over committed deals
Just a Great Stay
Raghunanadan
Chaul
Good food
Good taste
And thats it
Rooms are tidy, clean & simple. Value for money.
Room was good. Food was nice. Overall good place for family stay.
जिभेवर रेंगाळणारी अस्सल मराठी पदार्थांची चव
Very clean and nice hotel
Food taste mouth melting.
Visit it
Nice food centrally located great people & no fanciful offerings